Art education is essential to an individual's perception and understanding of the world in which we live. Our proven and stimulating art course develops core skills, encourages visual awareness and is central to intellectual and creative growth. We are totally committed to developing the understanding, investigating and making skills of all pupils in terms of visual communication.
As a department, alongside the core curriculum, we are proud to offer a broad range of studies and extra-curricular activities, designed to enhance the learning of all students.
At Key stage 3 our AIMS are:
To undertake a balanced programme of Art, Craft and Design.
To develop a stimulating working environment.
To understand, experiment, express personal feelings and be innovative through a range of media.
The ability to record from direct observation and personal experience.
To develop sequential work from first hand observation or ideas.
To be part of a whole school approach to help students develop literacy and numeracy.
ASSESSMENT
Pupils are assessed via research, preparatory work, termly projects and end of year final pieces
During Key Stage 3, all projects are based on objects, environment, culture.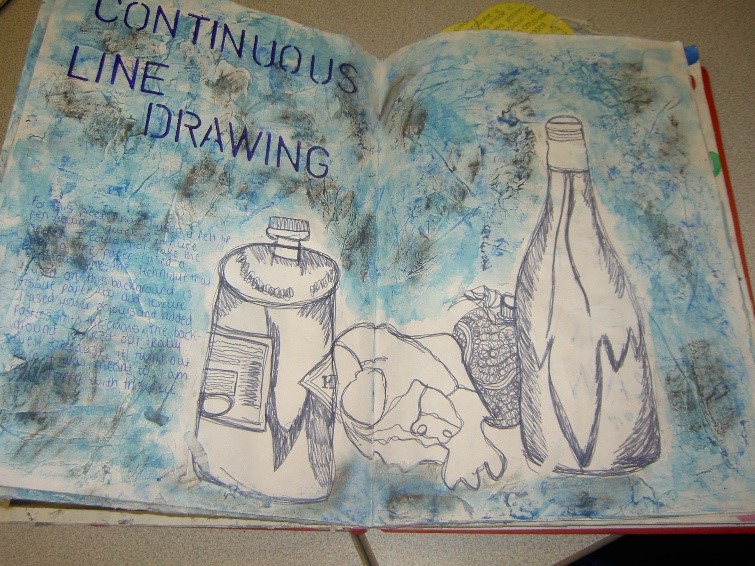 Key stage 4
Art in year 10 is part of a two year course. It is designed to develop further the basic artistic skills learnt during previous years. Pupils are encouraged to extend their perception and experience of art and design using a variety of artistic media and to develop their literacy skills through contextual studies.
The department uses the WJEC GCSE specification. The course is designed for candidates of all abilities and assessed on the pupil's art, craft and design work produced for their portfolio and a terminal examination. The course covers areas such as fine art, graphics, ICT, three dimensional studies. Pupils are encouraged to explore and experiment, expressing and evaluating in a response to sensory awareness of the world.
Controlled Unit 1/2 – Portfolio – 60 %
Externally Set Assignment – Sustained Focus – 40%
The examination is an externally set task or starting point, allowing for a period of research and preparation and a 10hour practical examination. Pupils study artists, designers and craft workers including Welsh examples evident in the National Museum of Wales, Cardiff. We also take trips in Year 10 to develop research skills.
Each unit of work should show written and visual investigation and relate to the work of other artists, as well as being of personal interest to you.
Through hard work and self-disciplined effort you can expect to enjoy producing good work of your own that is personal, original and of a high standard.
Following successful completion of the GCSE course, students usually progress to AS and A Level and are advised to apply for an Art Foundation Course, leading to career possibilities in Fine Art, illustration, Graphic Design, Film and Television, Photography, Architecture, Animation, Jewellery Design, Fashion, Sportswear Design, Art therapy etc.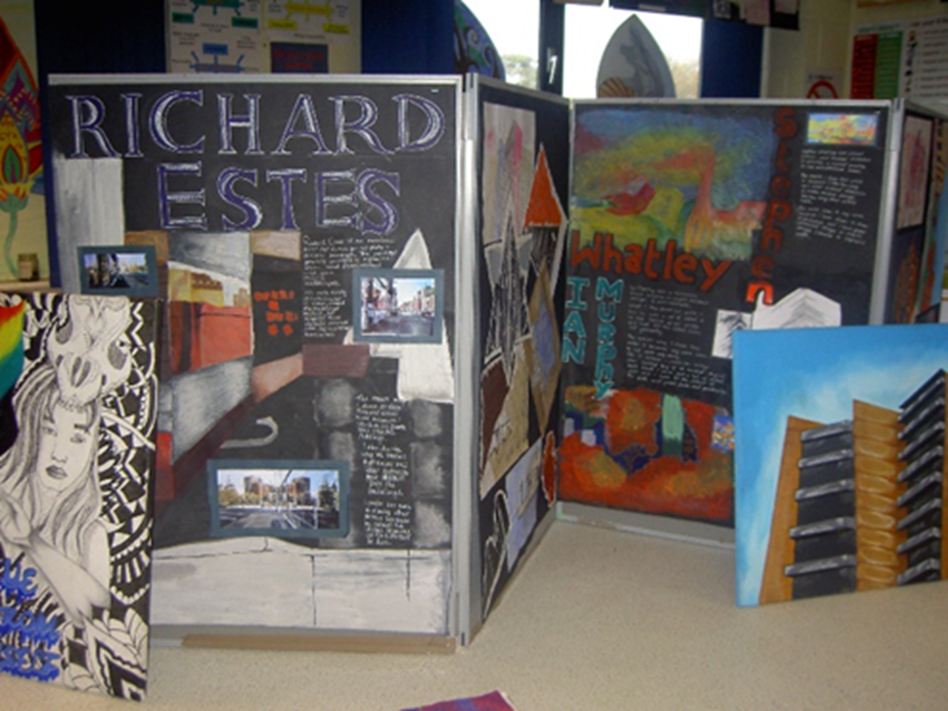 Tweets by @StIlltydsCelf