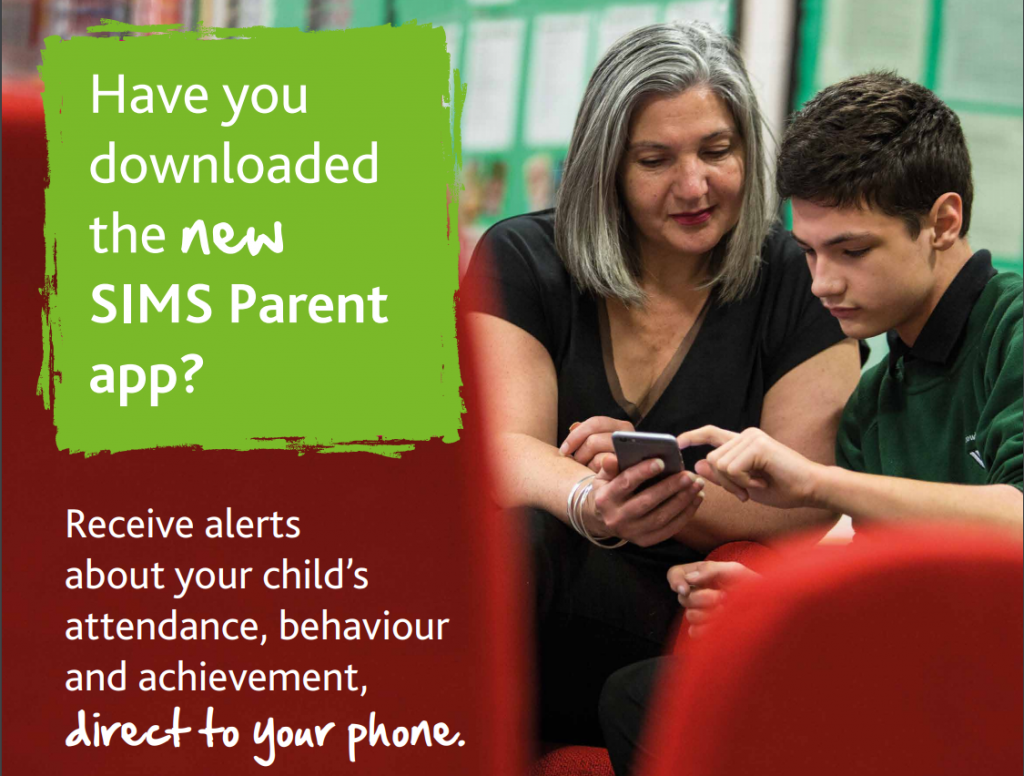 Did you know you can view your child's attendance, achievement and conduct information in real time?
The SIMS App is available for iOS and Android devices, or just through a web browser at www.sims-parent.co.uk and also includes:
timetable information
school term and inset dates
school contact details
School reports are also published via the app, and will be available to download immediately after you are notified they are available.
You can also update your contact information that we hold for you, so we can always have correct details in case of emergency.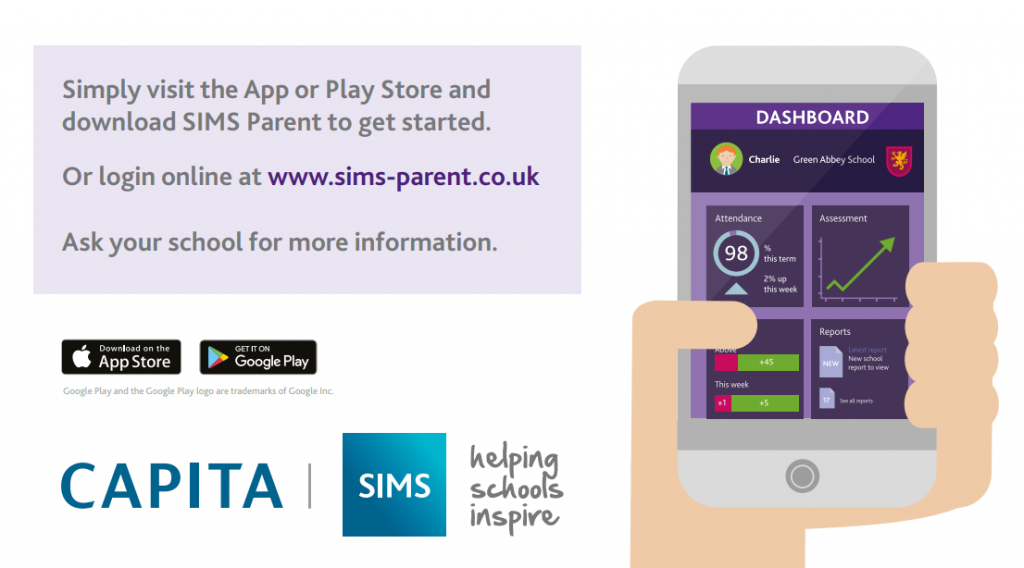 Search for 'SIMS Parent' in the google play or Apple App store or go to www.sims-parent.co.uk. You will be asked to log in using an account – this can be a Facebook, Twitter, Google, or Microsoft account. Details of whichever account you use will not be stored by the school.
If you have any issues with getting set up on parent app, please get in touch with the school at simsapp@stilltyds.org.uk