As Headteacher, it gives me great pleasure to welcome you to our website. It will give you a feeling for the school and a flavour of what we intend to achieve here at St Illtyd's Catholic High School.
St Illtyd's is an 11-16 Voluntary Aided Catholic school, serving the eastern side of Cardiff. Our aim is to ensure that all our learners experience high quality teaching which inspires them to make excellent progress and become lifelong learners. This summer the school enjoyed its best ever GCSE results, with the Level 2 including English and Maths indicator increasing by 9% to 55%. I am determined to build on this further and make St Illtyd's the best it can be. The continued success of the school is due to the teamwork of teachers, support staff, parents and the enthusiasm and hard work of our students. I believe that together we can achieve great things at St Illtyd's.
We pride ourselves on our care and respect for each other and we celebrate the uniqueness of each individual. Your son or daughter has a marvellous opportunity to shine in our school. I know that we can make this happen if we all work together. That is why we say "Together in Christ, we make a difference".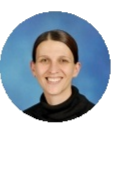 I hope you find the website to be informative and a valuable resource to help with home to school communication. If you have any feedback or would like to see any additional information on the site, then we would love to hear from you. Please use the form under the "Contact" tab.
Mrs T Jarvis