RE is a compulsory core subject in St Illtyd's Catholic High School.
In key stage 3 RE pupils study a variety of topics to develop their knowledge and understanding of the Catholic faith. All pupils are taught by specialist RE teachers in a suite of RE rooms.
Catholic commitment and responsibility in the wider world
The life and teachings of Jesus
Catholic teaching on love, equality and respect
Philosophical approaches to the nature of God, human identity and life questions
The benefits and challenges of living in a multi faith and cultural society focusing on other world religions 9Islam, Sikhism and Judaism)
In key stage 4 RE all pupils follow the WJEC full GCSE qualification.
In year 10 pupils are following the new specification which focuses on a variety of issues including worship and life issues. These are all studied from the Catholic and Jewish traditions.
In year 11 pupils are following the legacy paper which concentrates on a cross section of topics. These include worship, the sacraments, worldwide issues and ethical studies.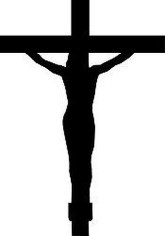 Pupils in year 10 are following the WJEC GCSE new specification
Pupils in year 11 are following the WJEC GCSE legacy specification: Roman Catholicism 1 and 2.